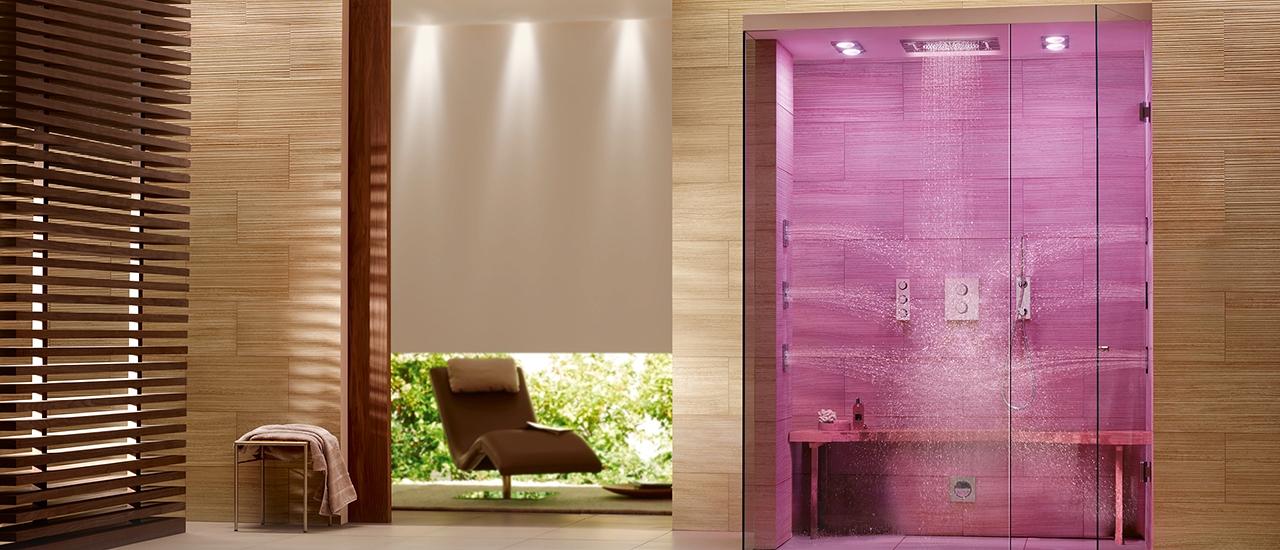 F-digital Deluxe
Menyegarkan Indra Anda.
Produk baru F-digital deluxe mengubah kamar mandi Anda menjadi spa rumah pribadi yang ekskluif - pengalaman yang menyentuh semua indra hingga tidak ada lagi keinginan akan hal lainnya, yang menggoda dan menyentuh emosi, memesona dan menginspirasi Anda. Kini, GROHE menawarkan modul yang akan mengisi ruang pancuran Anda dengan cahaya berwarna atau uap mengasyikkan hingga suara musik favorit Anda - atau semuanya sekaligus di waktu bersamaan. Dengan begitu Anda bisa menikmati setiap momen sepanjang hari karena merasa tenteram bahwa oasis relaksasi dan kebugaran yang canggih menanti Anda di rumah. F-digital deluxe berarti menikmati hidup hingga taraf seutuhnya - keyakinan diri dan tuntutan.
Experiencing
Seperti halnya semua produk lain dalam Seri-F yang menampilkan kebebasan desain, modul F-digital deluxe dapat dipasang sesuai preferensi pribadi Anda atau ditambahkan ke sistem yang ada. Kontrol sentral dengan koneksi iPod Apple memungkinkan penyetelan dengan ujung jari untuk semua fungsi modul - mis. cahaya LED berwarna dan dapat diredupkan, musik dan intensitas uap - menggunakan aplikasi GROHE SPA® F-digital deluxe yang terintegrasi. Inilah salah satu fitur yang menonjolkan fleksibilitas unik yang merupakan unsur tak terpisahkan dari filosofi GROHE SPA®.
Fascinating light effects, your favourite music and pure relaxation in your home steam bath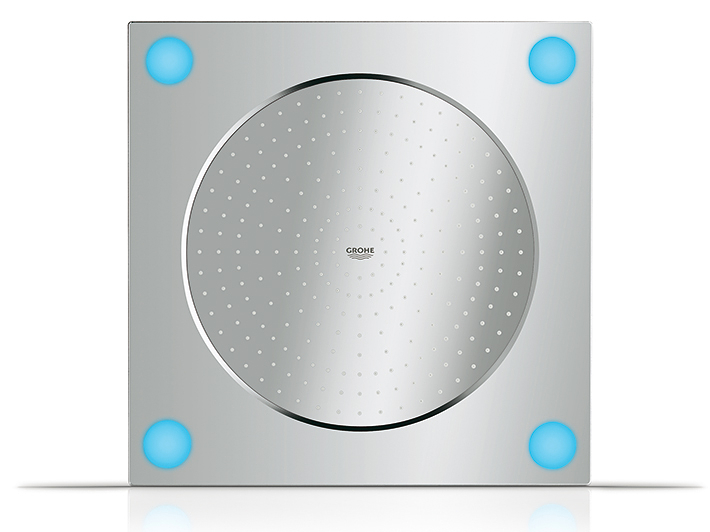 Light Module
Use coloured light to change the ambiance of your GROHE SPA shower. Use your iPod to turn the LED light modules in the shower on and off and change the colour and intensity of the light to suit your mood.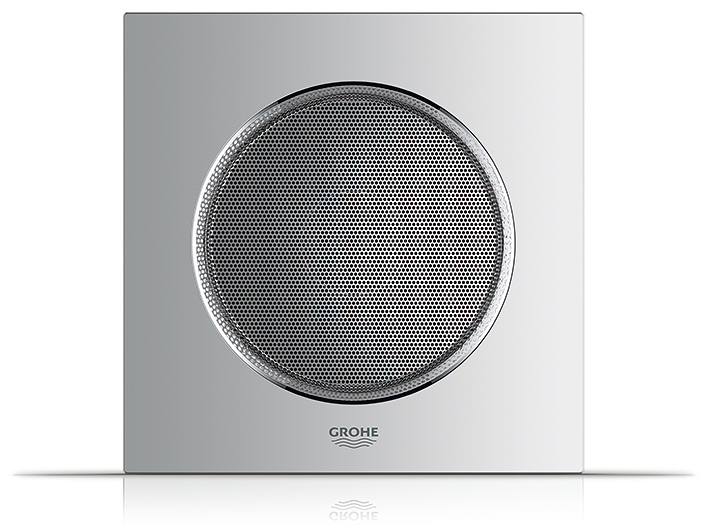 Sound Module
Relaxing or reviving? Select the playlist or album from your iTunes library that you wish to listen to in your GROHE SPA shower, the App enables you to adjust the volume of the GROHE shower speakers.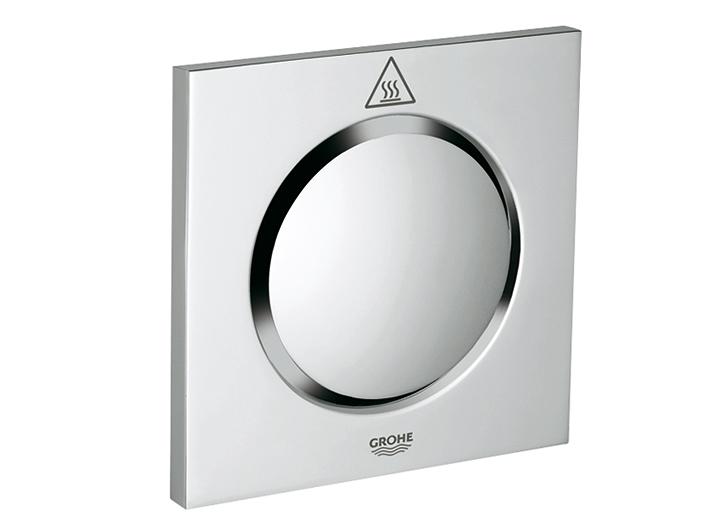 Steam
Steam benefits have been known for thousands of years where wet heat opens the pores of your skin to aid body detoxification. Today a steam shower is an integral part of a real SPA experience.
With just one touch you can transform your shower into your own personal spa. Soft lighting, relaxing steam and your favourite music – with the GROHE F-digital Deluxe, an Apple iPod touch 4G and the GROHE F-digital Deluxe App you can stimulate all of your senses with just a single movement of the hand – now also available as Bluetooth® variant for Apple and Android mobile devices.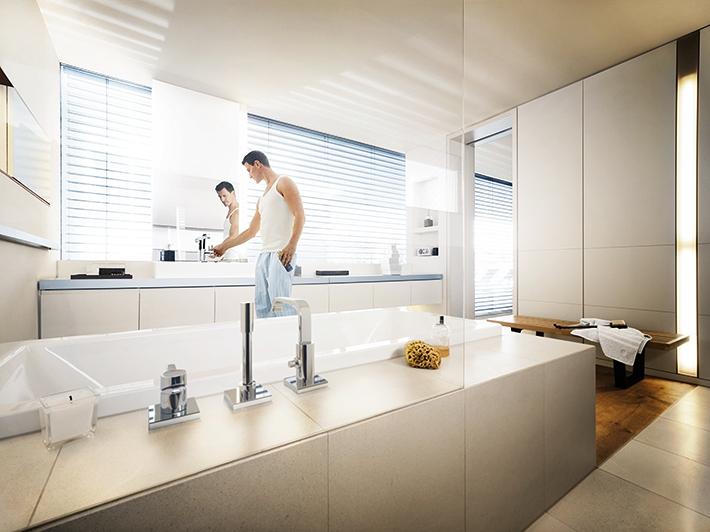 Allure
View Collection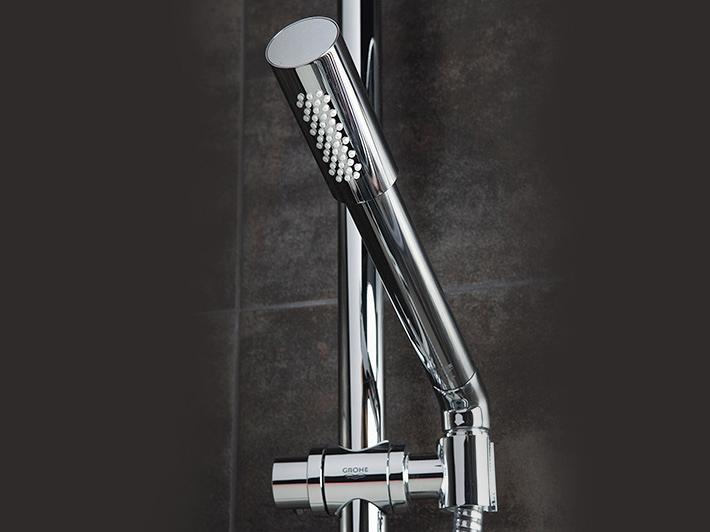 Sena
View Collection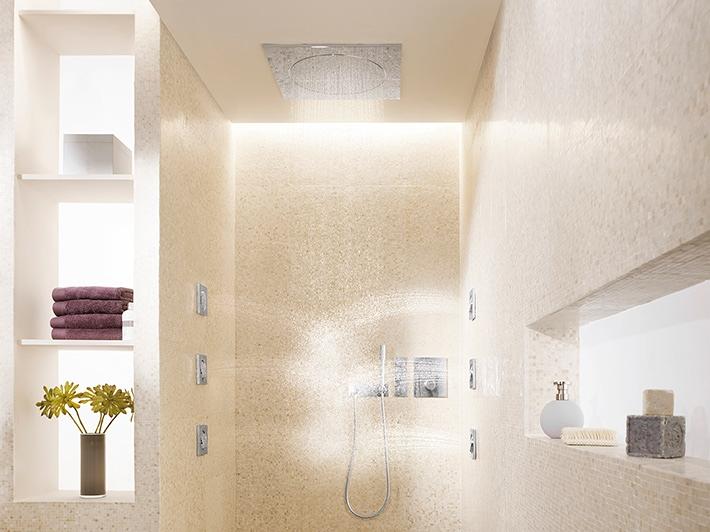 Grohtherm F
View Collection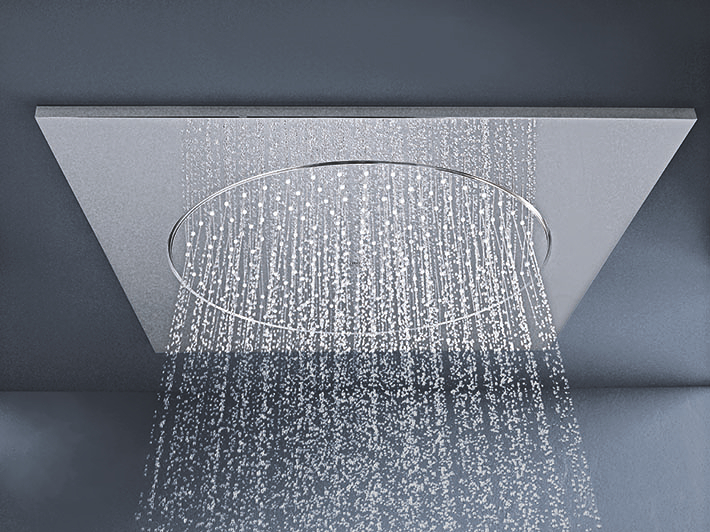 Rainshower F-series
View Collection