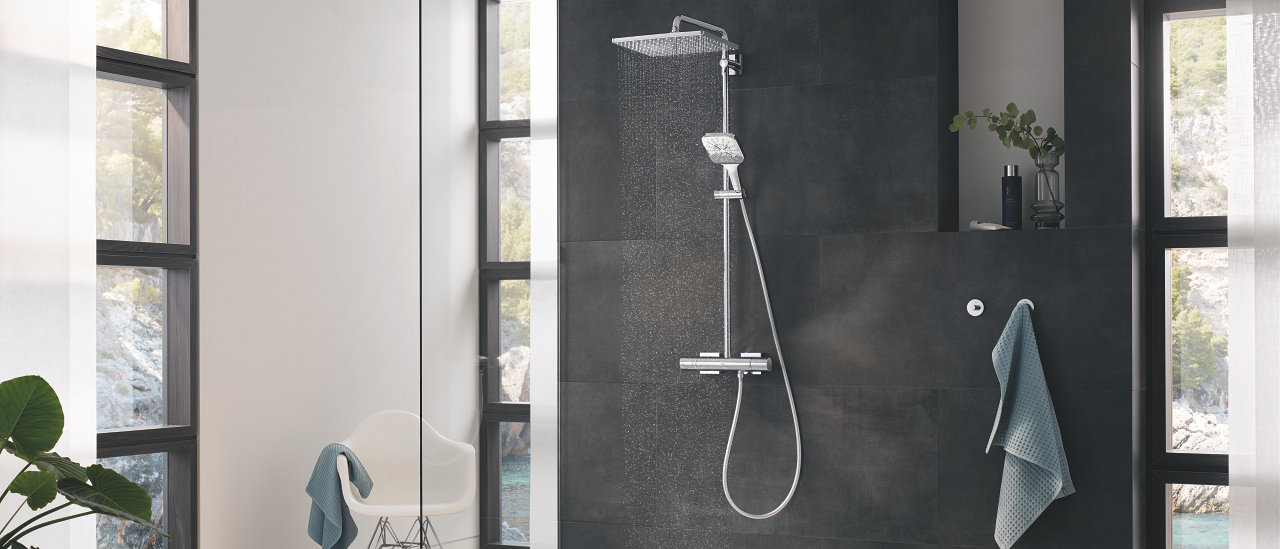 Rainshower System
Uniting the essential elements of a great shower.
Luxurious, tailor-made showering from a single product; you might think this sounds too good to be true but with a GROHE shower system that's exactly what you get. Rainshower® Systems unite the essential elements of a great shower, plus a host of other benefits to enhance your comfort and pleasure. All of our thermostatic systems feature GROHE thermostats – designed with the world's most sensitive thermometer in mind: your skin. For the ultimate in indulgent showering, our top-of-the-range system is guaranteed to reconcile your body and soul with its adjustable body showers – so all family members can benefit from this new take on hydrotherapy.
Experiencing
Wide Choice of Designs
For maximum showering comfort and enjoyment choose a GROHE Rainshower® system. Our wide choice of feature-packed designs ensures there's a system to suit all personal showering habits, style preferences and installation scenarios.
For the ultimate experience, Rainshower® systems with adjustable body jets deliver tailor-made showering for all family members – whatever their height.