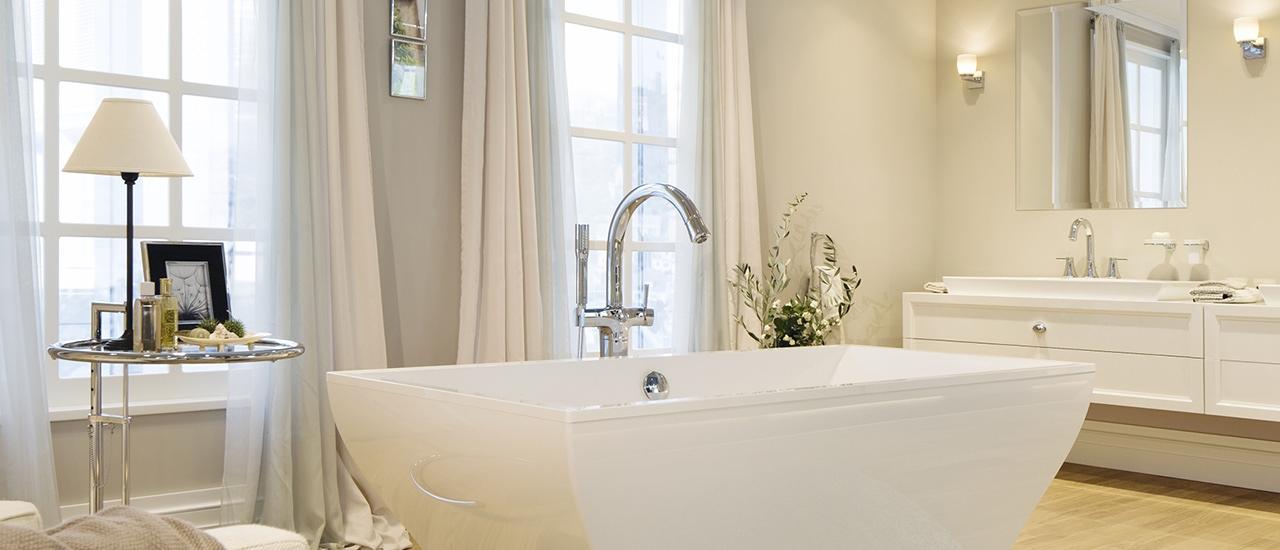 Grandera
SELAMAT DATANG KE RUMAH
Koleksi GROHE Grandera™ adalah perpaduan antara penghargaan akan era kebesaran masa silam dan penekanan sensibiltas modern, menyatukan standar kualitas tertinggi dan kemahiran yang disertai kecintaan akan ketelitian dan kenyaman.
Sebagai variasi, koleksi Grandera™ dapat dipadukan dengan berbagai ragam perabotan kamar mandi, dengan tambahan fleksibilitas dua warna – krom dan krom/emas. Dengan hasil teknologi GROHE StarLight®, tidak hanya kilauan perlengkapan yang akan tetap lestari, tapi juga akan sangat tahan terhadap kotoran dan goresan.
Find Your Showroom
Experiencing
Purist, simple and yet extravagant. Clean, square and yet round. Timeless, classic and yet modern.The GROHE Grandera™ collection reconciles traditional opposites in one harmonious design. It is based on the GROHE squircle, an innovative geometric shape that blends square and circular elements into one harmonious unit. The end result is a range of unique and timeless products, from the elegant two-handle fitting to the perfectly shaped head shower, that sets a new aesthetic standard in the bathroom. All are developed, designed and manufactured in Germany, giving them a special seal of quality.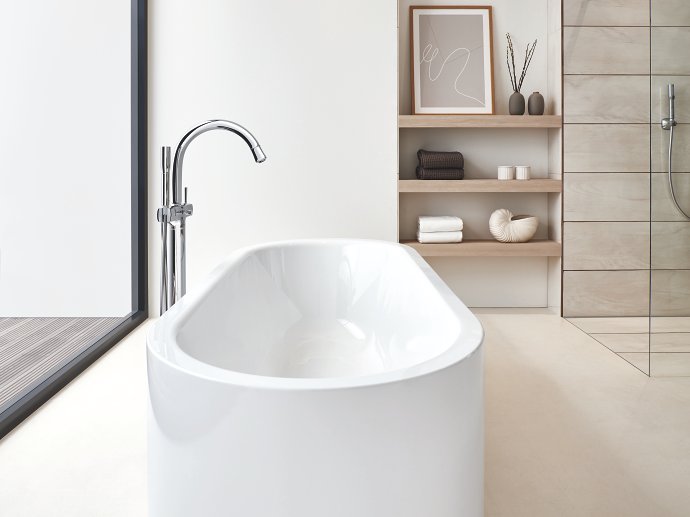 Grandera™ Free-standing Bath/Shower Mixer
The free-standing, floor-mounted bath fittings provide incredible flexibility when it comes to planning your bathroom by letting you decide exactly where you want to place your bath and the bath inlet.
This convenience is matched by GROHE SilkMove® technology, which guarantees easy movement for many years.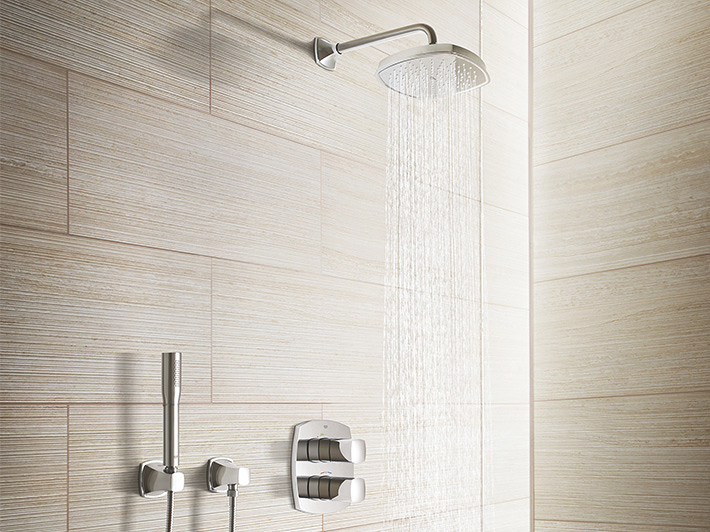 Grandera™ Thermostats & Showers
The GROHE Grandera™ collection stands for perfection, right down to the smallest detail.
And that is why the entire range, from the head shower to the thermostat and from the washbasin fitting to the soap dispenser, is perfectly coordinated.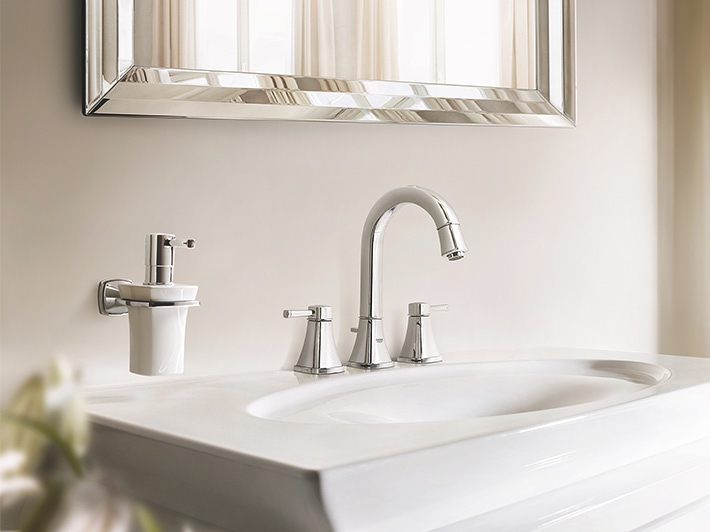 Grandera™ Accessories
The GROHE Grandera™ collection provides a wide range of distinctive products for designing your home spa so that you can tailor each individual zone in your bathroom to your exact wishes and requirements. High-quality workmanship and exceptional craftsmanship, reflected also in the many decorative elements, create clean and precise shapes.
The impressively broad range is complemented by numerous accessories in white porcelain, each one perfectly coordinated with the design. It's the ideal way to create stylish accents in the bathroom.