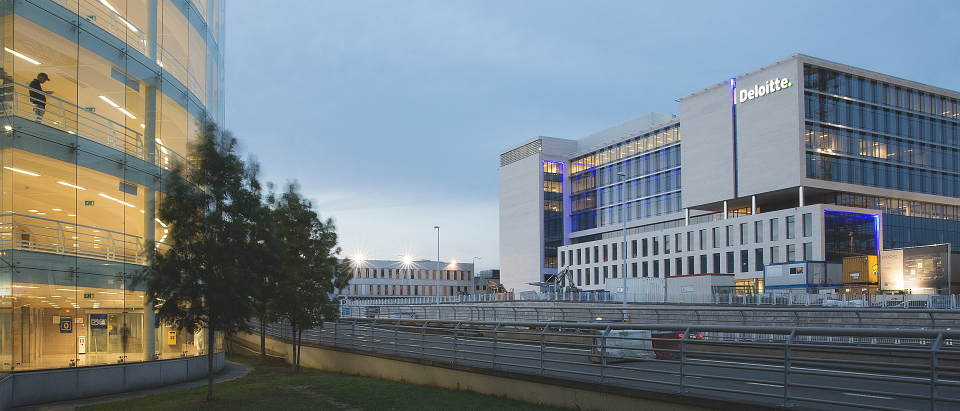 Deloitte Hq
Zaventem, Belgium

The heart of the building is a beautiful atrium.
The International Deloitte group, which works in consulting, auditing, financial consultancy and risk management, decided to move into the Gateway building in Brussels Airport for the long term. There is no better business location in Belgium due to the transport links. The existing structure of the building was completely renovated and two new wings were added, with respect for the original concept. The new offices will have room for 2,000 employees.
To guarantee a good workflow, the climate has to be right. To deliver refreshment to its staff on a daily basis, Deloitte opted for the GROHE Blue Professional Minta single-lever sink mixer. This wonderful water faucet has an integrated filter function, and employees can switch between chilled, room temperature, still, medium and sparkling water. This fitting not only obviates the need to lug bottles of water, but also saves a huge amount of resources.
Architect: Jaspers-Eyers Architects & A2RC, Brussels, Belgium
Show in Google Maps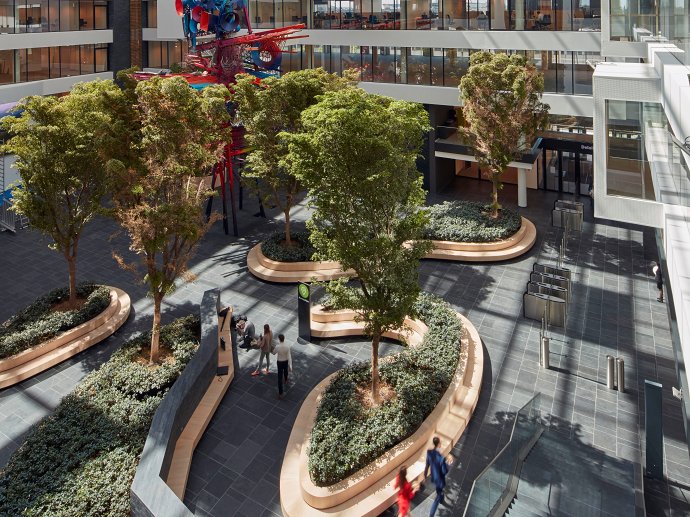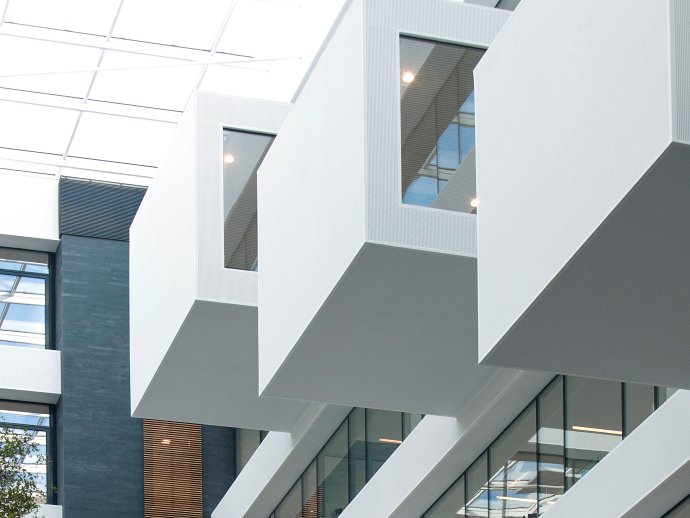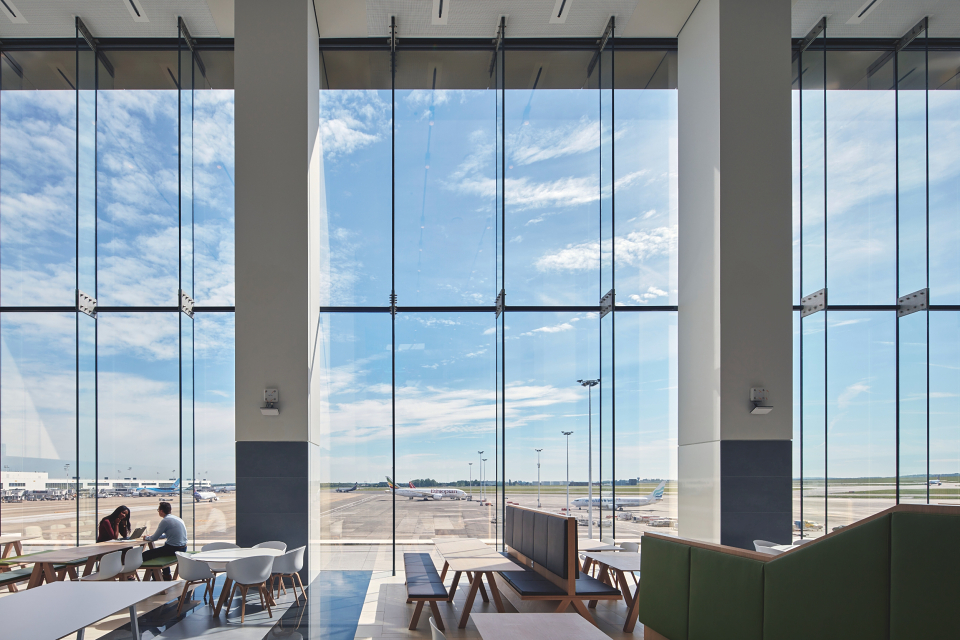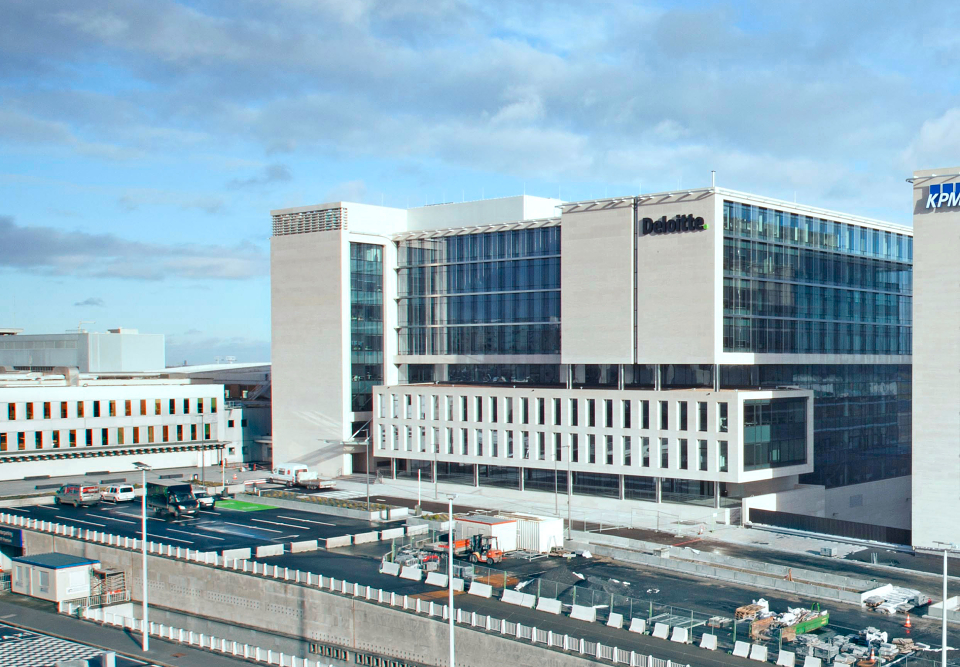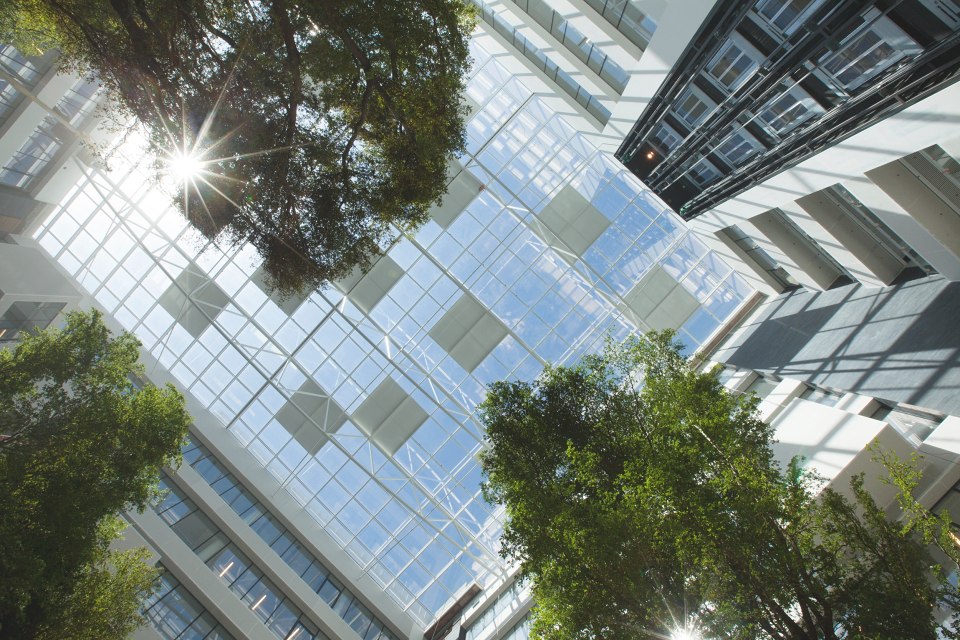 Installed GROHE products in this project